Enjoy Your Life without Anxiety and Depression Only with Cipralex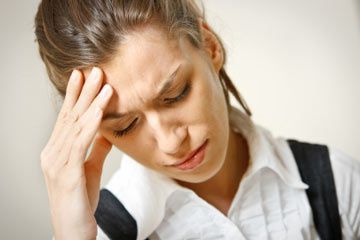 Cipralex tablets contain the active ingredient escitalopram oxalate, which is a type of antidepressant known as a selective serotonin reuptake inhibitor (SSRI).
Antidepressant medicines act on nerve cells in the brain. In the brain there are numerous different chemical compounds called neurotransmitters. These act as chemical messengers between the nerve cells. Serotonin is one such neurotransmitter and has various functions that we know of.
When serotonin is released from nerve cells in the brain it acts to lighten mood. When it is reabsorbed into the nerve cells, it no longer has an effect on mood. It is thought that when depression occurs, there may be a decreased amount of serotonin released from nerve cells in the brain.
SSRIs work by preventing serotonin from being reabsorbed back into the nerve cells in the brain. This helps prolong the mood lightening effect of any released serotonin. In this way, escitalopram helps relieve depression, panic and fear.
It may take between 2 to 4 weeks for the benefits of this medicine to appear, so it is very important that you keep taking it, even if it doesn't seem to make much difference at first. If you feel your depression or anxiety has got worse, or if you have any distressing thoughts or feelings in these first few weeks, then you should talk to your doctor.
What is it used for?
- Depressive illness.
- Generalised anxiety disorder (GAD).
- Obsessive-compulsive disorder (OCD).
- Panic disorder with or without agoraphobia.
- Fear of social situations (social phobia or social anxiety disorder).
How should I use this medication?
The recommended dose is usually started at 10 mg daily, preferably at the same time each day. Escitalopram should be taken once daily in the morning or evening, with or without food. The dose can be increased by your doctor as needed to a maximum of 20 mg daily. In some cases, the doctor may recommend a 5 mg starting dose.
The tablets should be swallowed whole (not chewed) with a glass of water.
Many things can affect the dose of medication that a person needs, such as body weight, other medical conditions, and other medications. If your doctor has recommended a dose different from the ones listed here, do not change the way that you are taking the medication without consulting your doctor.
It is important to take this medication exactly as prescribed by your doctor. If you miss a dose, skip the missed dose and continue on with your regular dosing schedule. Do not take a double dose to make up for a missed one. If you are not sure what to do after missing a dose, contact your doctor or pharmacist for advice.
Store Cipralex at room temperature, protect it from light and moisture, and keep it out of the reach of children.
Do not dispose of medications in wastewater (e.g. down the sink or in the toilet) or in household garbage. Ask your pharmacist how to dispose of medications that are no longer needed or have expired